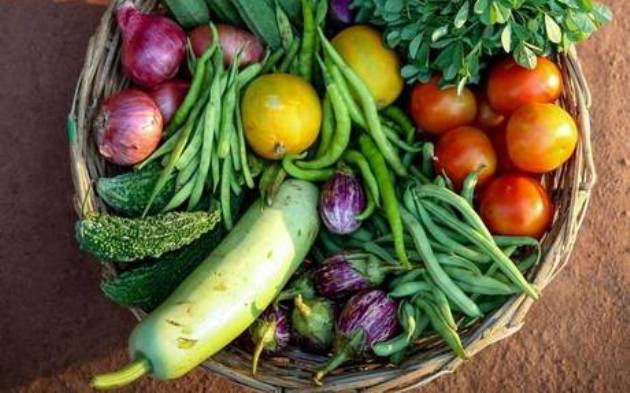 An organic farmer's market featuring produce from the region
Lady's fingers in red, and white, and even one that's one feet long. Tomatoes the size of grapes, and hand-picked wild greens. Country vegetables, some of which one would not even have heard of, will occupy pride of place at Namma Ooru Sandhai, a farmer's market that will be on during the second Sunday of every month.
Over 40 organic farmers and producers of sustainable lifestyle products in and around Coimbatore will bring their products to the market.
"Consumers can interact with them directly and know who grows their food and how it's done," says S Alageswari, the event coordinator.
The market, that's also being held in Tirupur over the last one year, has been taking place in Coimbatore from April this year.
Alageswari explains that, apart from organic produce, hand-pressed oils, millets, native rice varieties, and palm-leaf artefacts, there will be value-added products such as pickles, health mixes, jams, and sweets and savouries to choose form. "The edibles are made with millets, native rice, jaggery, and brown sugar," she says.
The venue will have a play area for children where they can participate in storytelling sessions and play traditional games. "Parents can drop their children here while they shop," she adds.
The market is also a place for people to get trained in self-sustainable life skills. "We have a different session every month. We had pickle-making classes last month," explains Alageswari. This weekend, participants can get to learn how to make some not-so-common sweets and savouries such as thinai karupatti adhirasam, murungai keerai kambu ladoo, elanir murukku, karupatti jangiri, and chinna vengaya murukku.
The best thing about the whole affair is that it is entirely plastic-free. "We've been encouraging people to bring their own bags and containers to shop," says Alageswari. "Initially, we got cloth bags tailored for customers. Now most of them have started bringing their own, which is encouraging," she adds.